Robyn A. Sisti  Attorney At Law
11 South Angell Street #386 Providence, RI  02906
Phone (401) 946-0101     Fax (401) 946-7249

My goal as your lawyer is to provide you with the personal and individual service that you deserve.  When you hire me to represent you with your auto accident case, real estate closing, or landlord tenant matter, you will deal with me directly, never with a paralegal or assistant.
I am available to meet with you at your convenience.  If you need to meet  in the evening, on a weekend, or at your home, I will do my best to accommodate your schedule.
My goal is to be your personal attorney for all of your legal matters.  I am licensed in Rhode Island and Massachusetts. So, when you have any type of legal question, please contact me directly at (401) 946-0101 or email me at robynsisti@gmail.com. I look forward to representing you.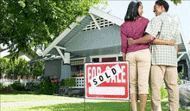 Real Estate Services
If you are buying a home, selling a home, need a purchase & sales agreement drafted or reviewed, are considering a short sale, loan modification, are facing foreclosure, need a deed prepared, or need help with the mortgage process, contact me directly at (401) 946-0101.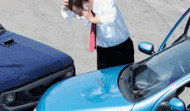 Auto Accidents
When you are in an automobile accident, you are suddenly faced with many issues all at once. Who will pay to fix your car, can you get a car rental, what if you are hurt and cannot work, and what if the other driver has no auto insurance?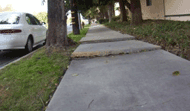 Personal Injury
If you have been injured in an auto accident, slip and fall, been bitten by a dog, or if you are a tenant and have suffered injuries at the property which you rent, I will help you receive the full compensation that you deserve.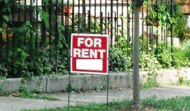 Landlord Tenant
I have over 29 years experience in representing landlords and tenants in evictions, security deposit claims, lease drafting, lease reviewing, Court hearings, and all other matters relating to rental properties in Rhode Island.  I will represent you with your landlord tenant matter from start to finish.
Additional Helpful Information
Click on links for more information.
Jim Devine – home purchase and refinance specialist – First Northern Financial Group
Rhode Island Homes is the one of the top sites for Rhode Island Real Estate, including Westerly RI Real Estate, condos, multi families, and townhouses for sale. Rhode Island Homes also services New Hampshire Homes For Sale and Connecticut Real Estate.
Always Affordable
Today, the cost to hire a lawyer is at the front of everyone's mind, and I see many people who try to handle their case on their own in an effort to save money.  But often times that can lead to valuable time being wasted and the proper  legal procedure not being followed.  If you contact me directly at (401) 946-0101, I will offer you professional service at very reasonable rates.
disclaimer:
"The Rhode Island Supreme Court licenses all lawyers in the general practice of law. The court does not license or certify any lawyer as an expert or specialist in any particular field of practice."