Click Particular Service for additional Information
_____
Real Estate – If you are buying a home, selling a home, need a purchase & sales agreement drafted or reviewed, are considering a short sale, loan modification, are facing foreclosure, need a deed prepared, or need help with the mortgage process, contact me directly at (401) 946-0101.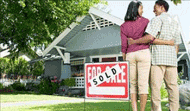 Auto Accidents – I will personally handle your case from start to finish. You will never be dealing with an assistant or secretary. I will guide you through the entire legal process and get you the full compensation that you deserve!
Personal Injury – If you have been injured in an auto accident, slip and fall, been bitten by a dog, or if you are a tenant and have suffered injuries at the property which you rent, I will help you receive the full compensation that you deserve.
Landlord – Tenant – I am experienced in experience representing landlords and tenants in evictions, security deposit claims, lease drafting, lease reviewing, Court hearings, and all other matters relating to rental properties in Rhode Island.